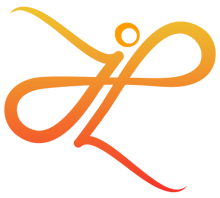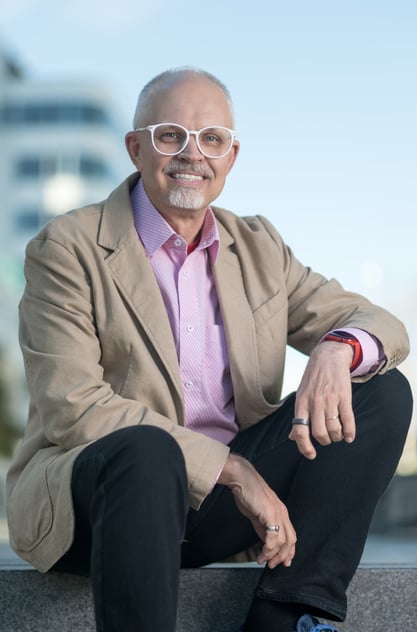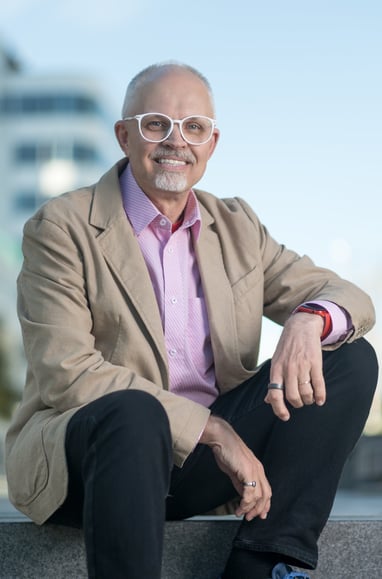 Jussi Luukkonen –
Let's Bring The Best Out In People
Get ready for an extraordinary experience! With 30+ years of coaching, facilitation, and content production expertise, I've got more goodies in store for you than you can imagine. Get ready to unlock your full potential and embark on a remarkable journey of growth and success.
The Kingmaker
Content is the King, and I am the ultimate kingmaker.
Unleash the commanding power of your content, guided by the expertise of a true kingmaker. With seven books, countless scripts, and the role of Senior Editor of Illumination at Medium, I can transform your content into a commanding force that rules your digital landscape.
The Ice Breaker
I create an atmosphere that radiates energy and sparks enthusiasm.
My workshops are not only informative but also infused with a sense of fun, ensuring that participants are fully immersed and eager to participate. As a resourceful facilitator, I bring a wealth of knowledge and tools to the table, enabling individuals to tap into their fullest potential. I bring the best out in people.
The Mover And Shaker
Unleash your inner presentation powerhouse with my coaching and training.
Get ready to rock the stage and wow the crowd! I'll equip you with confidence, competence, and the uncanny ability to read the room. Together, we'll make your message hit home, leaving your audience begging for an encore. Prepare to captivate, convince, and conquer the stage like a true rockstar presenter!
My blog is on Medium with hundreds of articles for you to consume
Welcome to Jussi's blog, where thoughtful insights meet compelling narratives. Drawing from his extensive background in business, content creation, digital media, philosophy, and spiritual well-being, Jussi offers readers a unique perspective on various subjects. Regardless of your experience in writing or blogging, Jussi's thoughtful pieces are a reliable resource. Delve into articles that resonate, inform, and inspire. Enhance your understanding and enrich your content journey with Jussi. Join the Medium community and explore the depth and breadth of knowledge he shares.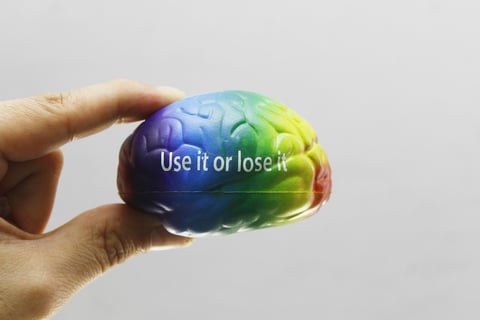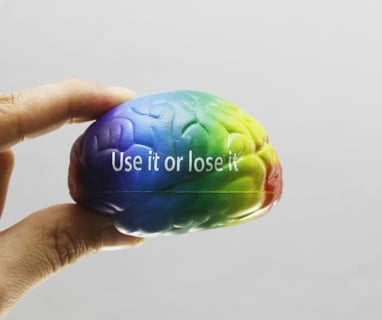 Tuula Antola
CEO

"Jussi has a unique ability to communicate complex ideas with ease."
Jane Kennelly
GM

"Faced with a few gnarly challenges to get our heads around, I recently engaged Jussi to facilitate a design-focused workshop with a team that had not experienced this type of session before. With two objectives in mind, i.e. 1. unlock creative thinking and 2. have fun doing it - Jussi achieved both with ease. We used a nifty new tool as well, which added to the experience and saw both objectives 'nailed' - and I must add... so much so that I invited Jussi to facilitate another session with a smaller group needing to develop a CX plan in a tighter timeframe and again, Jussi assisted us to reach a result that was both useful, impactful and clever. Highly recommend!"
Ali Reynolds
Associate Director

Jussi helped our team develop their presentation skills, starting with the basics of how to plan a presentation, how to present using tools such as electronic whiteboards and slides through to how to read an audience and appeal to both right and left-brain-minded people. No two people are the same, and Jussi was great at identifying our strengths and showing us how to bring our own unique personalities into a presentation. Over the course of the sessions, we not only learnt about how to use models to make engaging presentations but learnt a lot about ourselves while having fun in the process.
Col Fink
Author, Speaker and Advisor

"Jussi is a font of knowledge and a wonderful human being, I strongly recommend his work."
Interested? Let's get in touch.